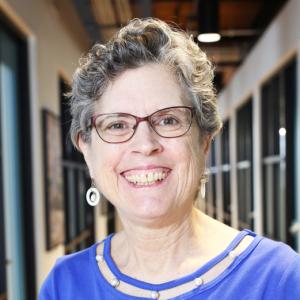 Research Program Leader
Dr. Swezey is a Clinical Trials Project Leader in the Department of Population Health Sciences. She has fourteen years of experience conducting qualitative research, with specific expertise in developing qualitative question guides, interviewing diverse study populations, conducting concept elicitation interviews for developing patient-reported outcomes, conducting focus group discussions, and analyzing and reporting qualitative data. Dr. Swezey also specializes in providing mentorship and training in qualitative interviewing. Recently, she has contributed to research on how best to engage patients in clinical trials and stakeholders' perceptions of the use of mobile technology in clinical trials. Previously, she served as a clinical research coordinator for many years. She was also part of a team studying healthy volunteers' perceptions of the risks and benefits of participating in Phase I trials and their decision-making processes surrounding enrollment in those studies over time.
Dr. Swezey has a PhD in sociology and an MA in anthropology from Michigan State University.