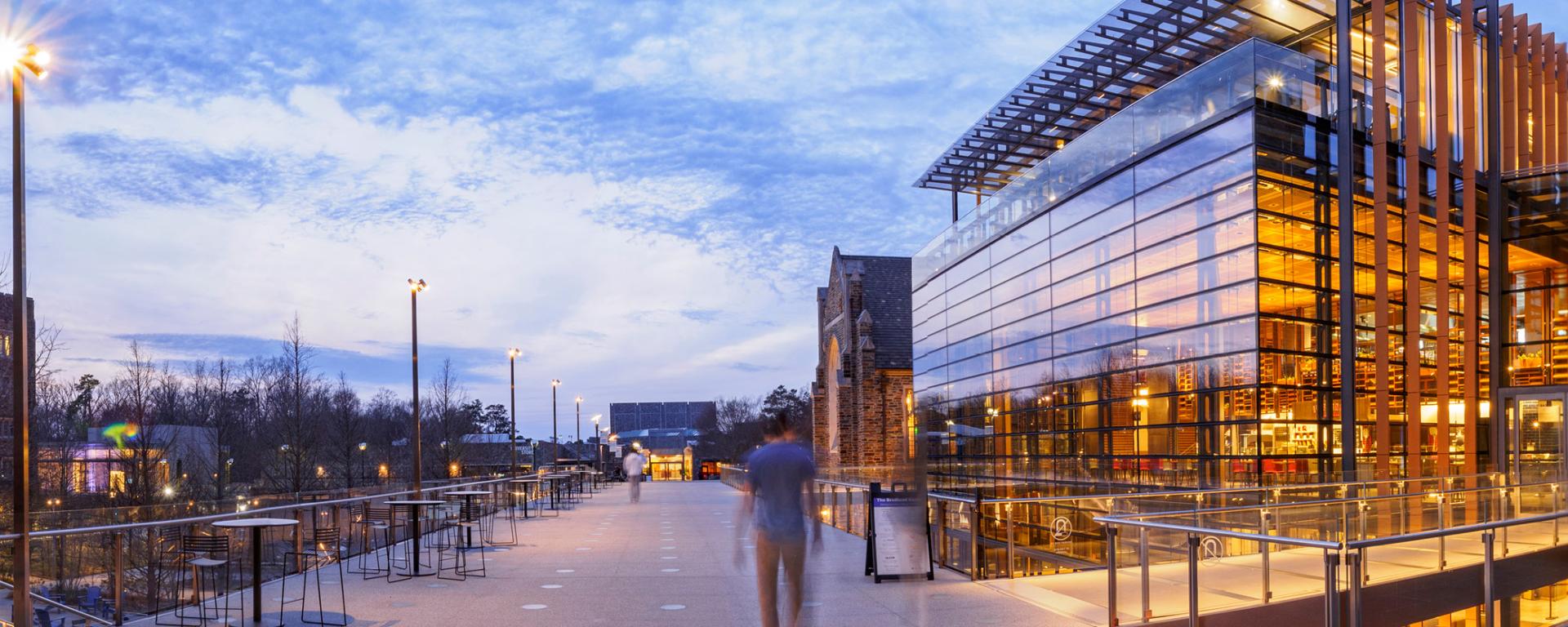 Start Your Journey to Become a Healthcare Research Leader
We Empower the Next Generation of Healthcare Researchers.​​​
Do you care about advancing promising ideas and practices that positively impact the health of communities everywhere?
Do you want to use rigorous analytics to design data-driven solutions?
Would you like to collaborate with top clinicians and healthcare leaders at Duke University School of Medicine and Duke Health?
Then Duke's Department of Population Health Sciences is for you!
What is Population Health?
Population health explores the social factors that influence health and PopHealth scientists work to improve populations by using research and data to:
Reduce disparities
Implement effective health innovations
Measure true health needs
Link communities and healthcare systems
What can I do with a degree in Population Health?
With the skills you learn from Duke's faculty experts in bioethics, epidemiology, health policy, behavior science, and informatics, you'll be prepared for a career in health research, pharmaceuticals, data analysis, and much, much more. Nearly 9 in 10 employers across the healthcare field say their need to hire a population health scientist is increasing!
Our Commitment to an Inclusive Environment at the
Department of Population Health Sciences
The Department of Population Health Sciences is committed to maintaining an environment that is inclusive, diverse, and equitable. It is the commitment of the Department of Population Health Sciences (DPHS) that racism, discrimination, and microaggressions will not be tolerated, and individuals engaged in this behavior will be subject to informal or formal processes. These may range from a conversation regarding unacceptable behavior, documented performance improvement plan, or a formal report to the Office of Institutional Equity. Read more about the policy and available reporting resources.