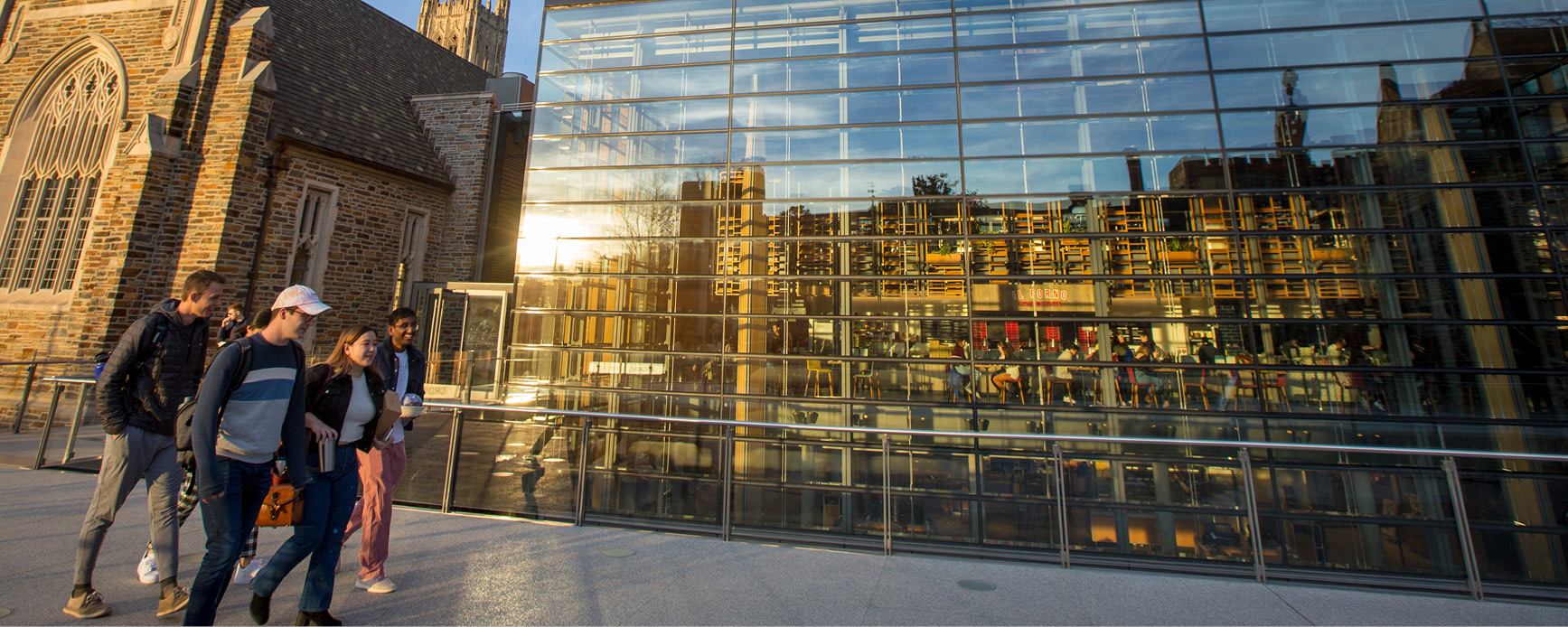 The Department of Population Health Sciences develops critically-thinking, creative, and collaborative research scientists that are passionate about improving healthcare for all. The doctoral program equips students with the knowledge and tools they will need to research and work alongside health systems, government agencies, non-profits, industry, and others pursuing improved health of populations.
Admission Deadlines
Application Deadline: The application for the 2022-2023 Population Health PhD program has closed. The 2023-2024 application will be released in August 2023.
Successful applicants will find a close fit with a departmental faculty advisor who shares their research interests. The DPHS Education leadership team identifies potential matches early in the admissions process, so those offered admission to the program can be assured of a strong match with a faculty advisor. 
About the PhD in Population Health Sciences
The Duke PopHealth PhD program prepares researchers to formulate important research questions, design studies to answer them, organize resources to carry out relevant studies, and analyze the results to contribute scientific and policy insights. Our coursework, experiential learning, and professional development help prepare PhD students to be leaders in the population health field.
Our faculty are world-renowned for their expertise and strengths in the following areas:
Health Measurement. Learn more
Implementation Science. Learn more
Health Policy

Health Services Research

Health Economics
Why Choose Duke for a PhD in Population Health Sciences?
The department, which is part of the Duke University School of Medicine, offers Ph.D. candidates a unique and rich setting in which to acquire that foundation and then use it to complete their studies and dissertation research. Ph.D. students can: