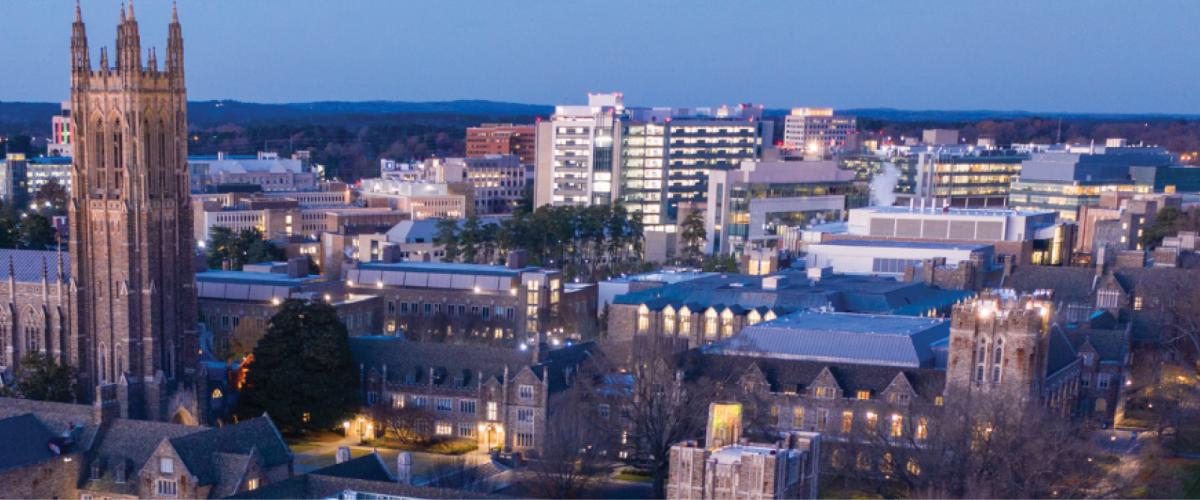 Applications will be evaluated on a number of criteria, with a focus on the quality of the candidate's research interests, alignment with population health sciences, and fit with a primary mentor within the department. 
Application Deadline
Application Deadline: December 5, 2022
The application for the Ph.D. in Population Health Sciences will open in August 2022. Please apply online through the Duke Graduate School.
Application Requirements
FAQs
No. Any issues or questions regarding your application materials should be directed to the Graduate School Admissions office, who oversee receipt and processing of all application materials. Prior to application submission, DPHS staff and faculty are not authorized to review application materials or make any decisions regarding their acceptability.
All submitted applications will be reviewed by the PhD Admissions Committee. This committee is comprised of both department faculty and staff members, who have extensive experience in the field of Population Health. Selected candidates will be asked to complete a virtual interview with the committee members prior to a decision being reached.
All application decisions will be released in Spring 2023 for the next application cycle. Duke Graduate Admissions is the only office authorized to release the official decisions. Decisions will be released through email notification only. Additional information may be found on the Graduate School's admissions website.
GRE test scores are optional for the 2022-2023 admissions cycle.
The department reviews all applications holistically, which means no single element of an application (e.g., test scores) will automatically eliminate a candidate from consideration, nor guarantee them admission. The Graduate School Admissions office has a comprehensive list of Frequently Asked Questions regarding test scores, which we encourage you to review.
No. DPHS staff and faculty are NOT authorized to review any application materials prior to their submission, including any standardized test information, nor are they authorized to confirm your eligibility for any waivers. If you believe you qualify for an IELTS/TOEFL/DuoLingo English test waiver, you may indicate so in your Graduate School application. Please direct any questions regarding IELTS/TOEFL/DuoLingo English tests to the Graduate School admissions office. You may also review a comprehensive list of Frequently Asked Questions regarding standardized tests here.