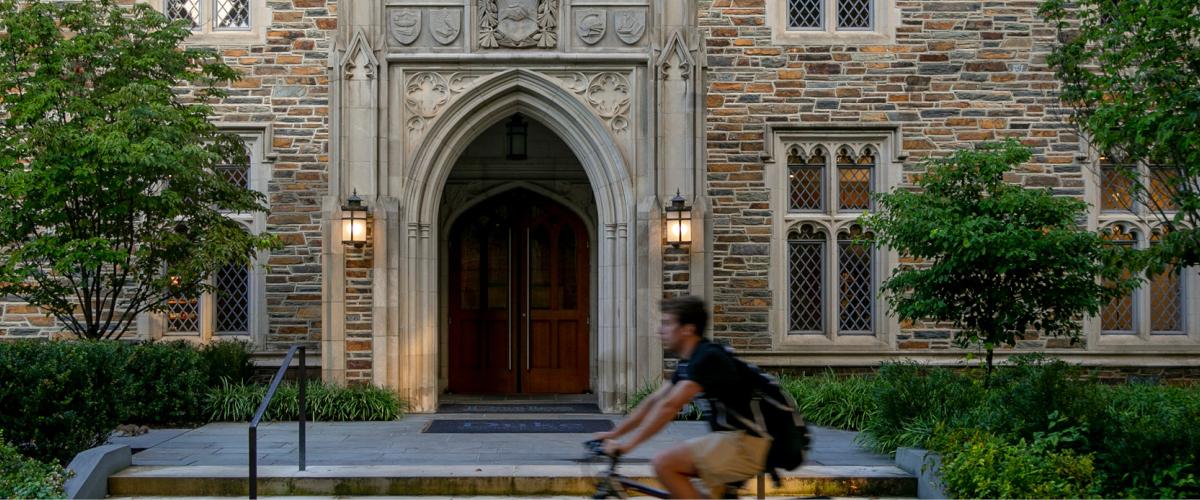 Duke's interest in population health has been both longstanding and widespread. To focus that interest and create a transdisciplinary setting for research and education, the University's Board of Trustees approved the Department of Population Health Sciences in the School of Medicine in May 2017. The department's creation brought together faculty and operational staff in behavioral science, epidemiology, health economics, health services research and policy, and implementation science.
The department includes 54 faculty members, 65 scholars with secondary appointments, and a staff of 85.
The department's research and teaching draws on deep engagement with the Duke University Health System (Duke Health), which manages more than 90 percent of the healthcare encounters in Durham County, NC; and close collaboration with the Veterans Administration health care system and the North Carolina Department of Health and Human Services. The department also oversees many data sets of local, state and national sources.
Mission and Values
The Duke Department of Population Health Sciences' mission is to produce important insights, guide them into practice, and prepare the next population health scientists well to improve the health of communities everywhere.
| Integrity | Impact  | Rigor | Diversity |
| --- | --- | --- | --- |
| We do science transparently, accountably, and respectfully. | We strive to solve problems that matter and measure ultimate success through improved health of populations. | We demonstrate curiosity, creativity, and depth that yield insights to advance our field. | We tap diverse expertise, ideas, and perspectives to collaborate across traditional academic, social, and organizational boundaries. |
Contact Us
Department of Population Health Sciences
215 Morris Street
Durham, NC 27701
Phone: 919.681.6801
Mary Medlin
Associate Director of Education
Michael Fern
Chief Administrative Officer