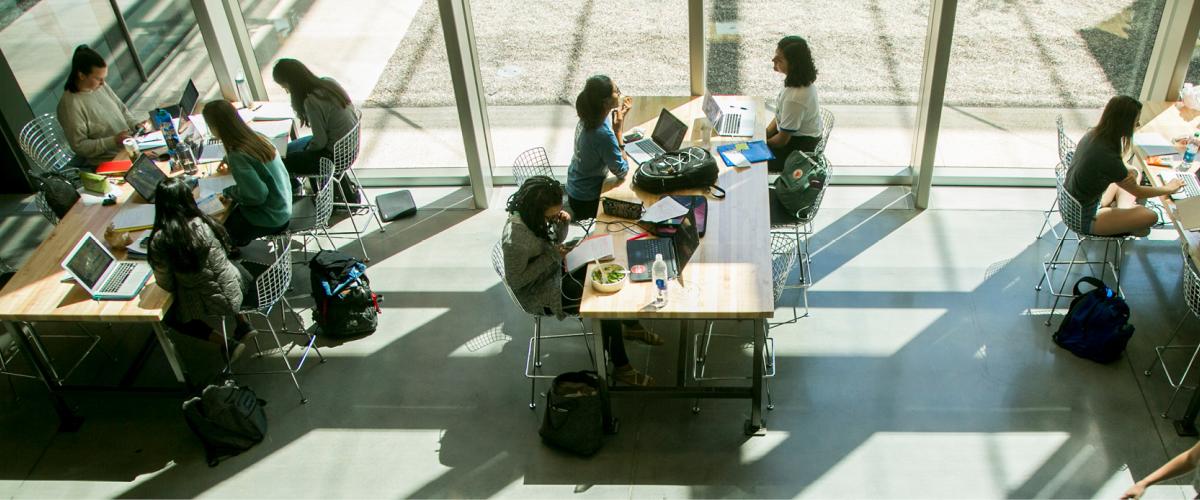 Congratulations on your acceptance to the Master of Science in Population Health Sciences! We've put together this webpage to help make your transition to Duke and Durham just a little bit easier. You'll find links to housing options, orientation and course registration. We look forward to your arrival in August!
Admitted Student FAQs
Both the Department of Population Health Sciences and Duke Graduate School hold orientation events prior to the start of classes. Attendance at several of these events is mandatory and you will be notified of mandatory attendance prior to these events. Please mark your calendars accordingly. The DPHS Education staff will communicate with you about DPHS orientation events; The Graduate School's Orientation schedule is found on their website here and is updated yearly.
Duke University does not offer on-campus graduate student housing (with the exception of 301 Swift, which is priority housing for first-time international students), but you can find a variety of living options below:
All first-year classes will take place at the Department of Population Health Sciences, which is located in The Imperial Building, 215 Morris St., Suite 210, a renovated tobacco factory in downtown Durham. We are a 5 minute drive to Duke East Campus and Ninth St. and a 10 minute drive to Duke West Campus.
You have multiple parking options downtown, but just as on campus, there is a monthly charge to park near The Imperial Building. The Durham ID Deck is located directly across the street from Population Health Sciences and the Durham Center Garage is located less than a block away from the Imperial building. You can find a full list of downtown parking here. There is also a free shuttle (Duke ID required) that picks you up directly outside our building and provides service to the University and Health System. You can also find limited free neighborhood street parking within a 10-15 minute walk to The Imperial Building.
All students are required to get a DukeCard, the official ID for Duke students. The card will allow you to access Duke facilities and parking lots, print documents on campus, check out books from Duke libraries, and purchase discounted tickets to a number of on-campus events. The DukeCard Office is located in 012 Telcom Building (rear entrance) off Research Drive. Your first DukeCard is free. Visit the DukeCard office website for more information.
Located in the Student Wellness Center, Duke Student Health is jointly supported by the Division of Student Affairs and Duke Community and Family Medicine, and is the primary source for a wide range of healthcare services for all Duke Students, many of which are covered by the student health fee. Visit their website to make an appointment, learn more about your health insurance, and access other useful information for new students.