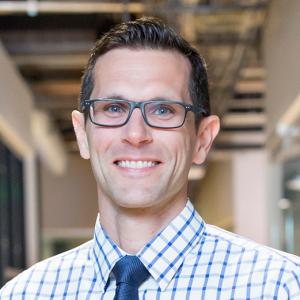 Research Practice Manager
Mr. Perry is a Research Practice Manager in the Department of Population Health Sciences. He also manages the social science team for the Clinical Trials Transformation Initiative. For over 15 years, Mr. Perry has served as the study coordinator and lead analyst on qualitative and mixed methods studies across the globe. He focuses on developing research concepts, protocols, and data collection instruments and training research staff. He also manages qualitative data collection, including participant observation, in-depth interviews, focus group discussions, surveys, pile sorting, and Photovoice, and leads qualitative data analysis and write-up.
His research investigates the cultural and social contexts surrounding clinical trials and how these contexts impact patient behaviors and trial outcomes. Mr. Perry has a portfolio of studies related to HIV prevention and has led or contributed to research on reproductive health, agribusiness and economic strengthening, social identity formation, and using mobile technologies in clinical research. He has a passion for collaborating with investigators to develop innovative research designs that address complex public health questions, and for training new researchers in the application of qualitative inquiry in clinical studies.
Mr. Perry received his MPH in community health education from the University of North Carolina at Greensboro.