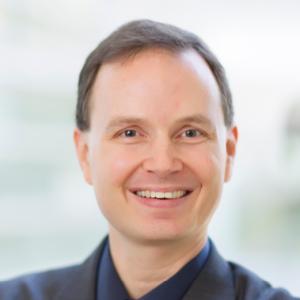 Dir. of Center for Health Measurement & Professor in Population Health Sciences
Dr. Reeve is a Professor of Population Health Sciences and Pediatrics at the Duke University School of Medicine where he directs the Center for Health Measurement. He is an internationally-recognized psychometrician whose work focuses on the quality of care for patients of all ages with chronic diseases. His area of expertise is in developing patient-reported questionnaires using qualitative and quantitative methodologies and the integration of patient-reported data in research and healthcare delivery to inform decision-making.
From 2000 to 2010, Dr. Reeve served as Program Director of the NIH's National Cancer Institute where he was integral in developing their Patient-Reported Outcomes Measurement Information System (PROMIS) initiative and oversaw a program of health-related quality of life research. From 2010-2017, he served as Professor of Health Policy and Management at the Gillings School of Public Health at the University of North Carolina at Chapel Hill where he successfully secured NIH and PCORI funding to design and validate PRO measures. Currently, Dr. Reeve is PI on an NIH-funded longitudinal study to validate PROMIS measures in children with sickle cell disease, asthma, nephrotic syndrome, and cancer and another for children with cancer, rheumatic disease, or inflammatory bowel disease. Also, he is PI on an NIH-funded study to design and validate a system (i.e., PRO-CTCAE) for children to self-report symptom toxicities experienced while undergoing cancer treatment.