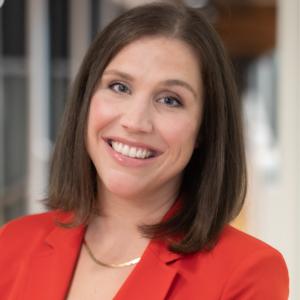 Assistant Professor in Population Health Sciences
Dr. Zigler is an Assistant Professor in the Department of Population Health Sciences. A psychometrician and statistician by training, she uses rigorous, patient-centered methods to develop and evaluate clinical outcome measures. Specifically, her primary interest is in designing tools for children with rare diseases so that their voices and the voices of their families can be prioritized in research.
Dr. Zigler led the team that developed the Localized Scleroderma Quality of Life Instrument (LoSQI), the first patient-reported outcome (PRO) developed specifically with and for children with localized scleroderma/morphea. Currently, she is collaborating with multidisciplinary teams to adapt the measure for adults and perform cross-cultural validation/translation of the measure into a number of languages. Dr. Zigler was also part of the team that developed the Observer-Reported Communication Ability (ORCA) measure through a partnership with the Foundation for Angelman Syndrome Therapeutics (FAST). The ORCA measure was designed for use in clinical trials to capture caregiver perceptions of communication ability for individuals with Angelman syndrome, a rare neurodevelopmental disorder. Dr. Zigler is currently working on methods to scale up the ORCA measurement model and gather sufficient validity evidence for its use in other neurodevelopmental disorders with similar communication impacts. She also is a co-investigator on the Clinical Outcome Assessments for Acute Pain Therapeutics in Infants and Young Children (COA-APTIC) study, funded by the U.S. Food and Drug Administration.
Dr. Zigler received her PhD in Research Methodology from the University of Pittsburgh and her MSEd in counseling psychology from the University of Miami. She has been involved in research for almost 15 years and has published applied work in rheumatology, pediatrics, human engineering, veterans' affairs, and rehabilitation science. Her current research interests include using mixed methods to explore meaningful changes in PRO scores, small sample size statistical methods, and anchoring vignettes.