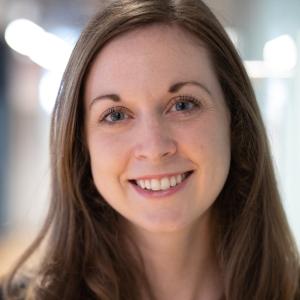 Medical Instructor in Population Health Sciences
Dr. Lane is an implementation scientist with training in mixed method and community-engaged research. Her focus is on eliminating pediatric obesity inequities through improving access to healthy foods and physical activity among children facing social and economic disadvantages.
Dr. Lane does research in three areas including understanding and improving implementation in order to optimize the reach of evidence-based healthy eating and physical activity policies and practices in child-serving settings (mostly schools); engaging children and adolescents as active participants in implementation research, including developing and testing pragmatic age-appropriate evaluation metrics; and developing measures to improve our understanding of the determinants of health-related decision making among children and adolescents, in order to better implement health literacy and public health literacy-based programs. Her methods expertise is broadly applicable to other child and adolescent health outcomes including implementation and dissemination methods, stakeholder-driven research, youth participatory research methods, mixed-methods evaluation, pragmatic measures development (including rapid qualitative data collection and analysis), organizational capacity building, theory-based program development, policy implementation.