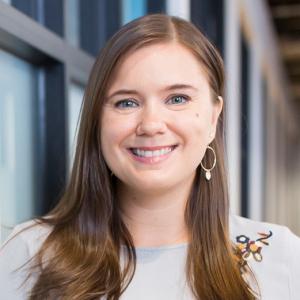 Clinical Research Coordinator
Ms. Miller is a Clinical Research Coordinator with eight years of experience working on clinical research projects. She has worked in number of therapeutic areas including cardiovascular disease, mental health, infectious diseases, and oncology. Ms. Miller has expertise in conducting qualitative research such as interviewing diverse patient populations, analyzing and reporting qualitative data, and assisting with focus groups. In addition to her qualitative research experience, Ms. Miller is responsible for project coordination, leading both recruitment and retention efforts, and IRB/regulatory activities for a number of projects.
Ms. Miller's current portfolio includes the management and qualitative analysis for a federally-funded study to develop a physical activity toolkit for older adults diagnosed with heart failure and interviewing and conducting qualitative analysis for quality of life projects under the Antibacterial Resistance Leadership Group's portfolio.
Ms. Miller received her bachelor's degree in psychology from the University of North Carolina, Greensboro.