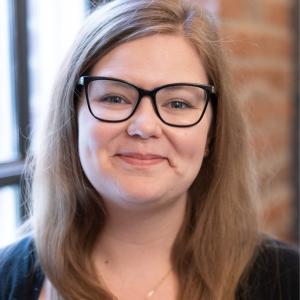 Clinical Research Coordinator
Ms. Ehle is a Clinical Research Coordinator in the Department of Population Health Sciences' Center for Health Measurement. She conducts qualitative interviews and supports the Center for Health Measurement's research portfolio. She has over five years of experience working in nonprofit and government organizations. Prior to joining Duke, she worked as the Program Manager for a nonprofit in Chapel Hill serving youth in the child welfare system.
Ms. Ehle received her master's degree in Social Work from the University of North Carolina at Chapel Hill.