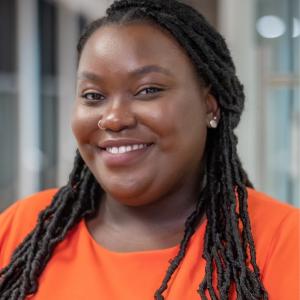 Clinical Research Coordinator II
Ms. Mkumba is a Clinical Research Coordinator II in the Center for Health Measurement in the Department of Population Health Sciences. She has over ten years of experience working in international and domestic HIV/AIDS research ranging from investigational clinical drug trials, HIV prevention and treatment, and behavioral interventions. She also has extensive experience with project management, study coordination, data instrument development, database management, and quantitative and qualitative analysis. Her other research and academic interests include decolonizing global health, mental health, health justice, adolescent health, and the sexual and reproductive health of sexual and gender minorities. 
Ms. Mkumba received her Bachelor of Science in Biology and Master of Science in Global Health degrees from Duke University.