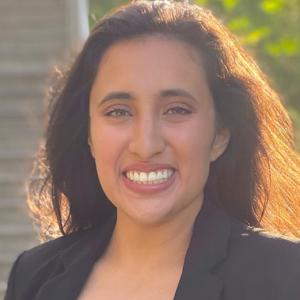 Senior Clinical Research Specialist
Ms. Zapata Leiva is a Senior Clinical Research Specialist in the Center for Health Measurement. She conducts qualitative interviews, literature reviews, and assists in the coding and analysis of qualitative transcripts. For her undergraduate research experience, she looked at racial disparities in health by examining the relationship between daily stresses and how racial, ethnic, cultural, and social identities serve to protect health. She also lobbied at the state level for access to comprehensive healthcare, childcare, and in support of the Pink Tax for University of Washington Bothell students and state residents. Before coming to Duke, she did foreign policy research on loan policies and their effects on Argentina's economic development in Washington DC.
Ms. Zapata Leiva received a Bachelor's in Law, Economics, and Public Policy with a minor in Human Rights.