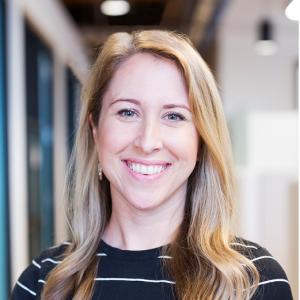 Senior Research Program Leader
Ms. Oakes is a Senior Research Program Leader with ten years of project management experience in developing protocols, providing financial management and support, and leading recruitment and primary data collection efforts across a variety of therapeutic areas including neuropsychology, infectious diseases, prostate cancer, and cardiovascular disease. Prior to working at Duke, Ms. Oakes was a coordinator in UNC's Department of Neurology where she conducted neurocognitive testing and trained others on various batteries for HIV-neurocognitive protocols. 
Ms. Oakes currently manages the daily operations of the Implementation Science Research Collaborative (INTERACT), which is comprised of research staff who coordinate clinical research studies in health services and implementation science research. She also works to advance the group's research agenda and extramural grant portfolio by working closely with faculty and collaborators with grant preparation and submissions.
Ms. Oakes received her MS in Mental Health Counseling from the University of North Carolina at Chapel Hill.