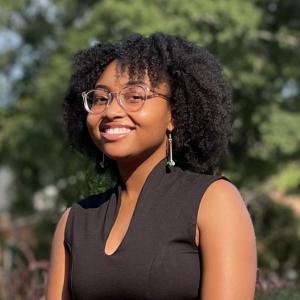 Program Coordinator
Ms. Stephens is a Program Coordinator in the Department of Population Health Sciences. 
Working with the DPHS Program Director, Vice Chair of Diversity, Equity, and Inclusion, and the DPHS Chief Administrative Officer, she coordinates departmental programs and events. She also serves as the primary DEI and Building Research Inclusion and Diversity in Graduate Education (BRIDGE) program liaison. 
Ms. Stephens is very passionate about health equity and hopes to make an impact leading to institutional and systemic change that creates a more inclusive and equitable environment for marginalized communities. 
Ms. Stephens received her BA in Public Health Studies from Elon University with a Minor in African & African American Studies.