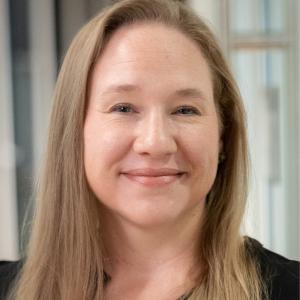 Clinical Research Coordinator
Mrs. Jackson is a Clinical Research Coordinator in the Department of Population Health Sciences. She is a public health professional with 10 years of experience in program management and project implementation aimed at addressing health concerns among vulnerable populations. She has experience with evidence-based program implementation, developing partnerships with diverse stakeholders, community-based recruitment and engagement, and overseeing data management activities. Currently, Mrs. Jackson coordinates the day-to-day operations of an NHLBI-funded clinical trial that is assessing how different financial incentives and text messages affect clinically significant weight loss among adults with obesity.
Mrs. Jackson received her Master;'s of Public Health in Health Education at the University of South Florida, and her Bachelor's in Sociology at UNC Greensboro.