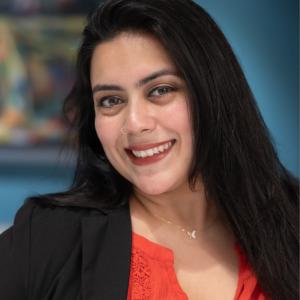 Clinical Research Coordinator
Ms. Arevalo is the lead bilingual clinical research coordinator for Drs. Asheley Skinner and Sarah Armstrong's project entitled Parks and Pediatrics Fit Together. In her prior position, she was a medical interpreter and translator with Duke Pediatrics. Ms. Arevalo's areas of research experience include racial and community-police relations, immigration, and pesticide exposure effects on farmworkers. For ten years, she worked with the Latinx community in a variety of direct advocacy and volunteering positions, including immigration law and racial reconciliation trainings. Most recently she worked with farmworker victims of human trafficking, providing rapid response aid, as well as educating farmworkers on immigration rights and wage theft in labor camps throughout North Carolina.
Ms. Arevalo received her BA in Criminology and Interpersonal Communication, with a minor in Sociology from Meredith College.