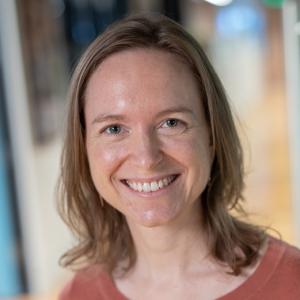 Research Program Leader I
Contact Information:
Ms. Des Marais is a Research Program Leader in the Department of Population Health Sciences. She supports a diverse portfolio of projects aimed at reducing the harms of opioids in North Carolina. Ms. Des Marais is a public health professional with over a decade of experience in research project management, dissemination, and grants development. Prior to working at Duke, she was a Project Director at the UNC Gillings School of Global Public Health, where she managed studies and developed funding proposals related to cervical cancer prevention. Her training and experience include quantitative and qualitative research methods, social marketing, project evaluation, and intervention development and planning. She also previously worked on coordinating an international network of youth activists and supported the dissemination of the health inequities documentary, Unnatural Causes.
Ms. Des Marais received her Master of Public Health in Health Behavior at UNC Chapel Hill, and her Bachelor's in Political Economics at the University of California, Berkeley