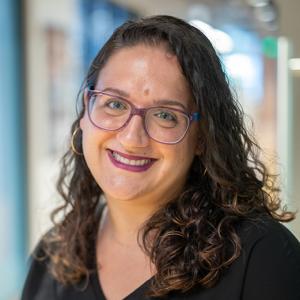 Research Program Leader
Ms. Hanlen-Rosado is a Research Program Leader in the Department of Population Health Sciences. She has over five years of experience developing study protocols and question guides, interviewing and developing programs for diverse populations, managing study data, recruiting study participants, analyzing data, and conducting community-based participatory research. Ms. Hanlen-Rosado has also worked with community organizations to develop health promotion mobile applications and health education curricula, and to develop and evaluate the use of social media to encourage behavioral change in diverse populations.  
Ms. Hanlen-Rosado received her MPH from New York University with a focus in global health leadership and her M.Ed. from Lehman College with a focus in classroom teaching.