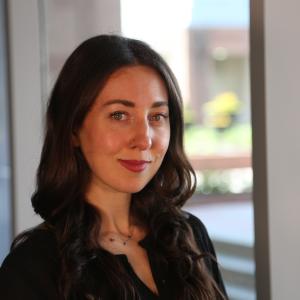 Clinical Research Coordinator II
Contact Information:
Ms. Chen is a Clinical Research Coordinator with the Department of Population Health Sciences supporting a diverse portfolio of projects aimed at reducing the harms of opioids in North Carolina. She is a public health professional with both domestic and international experience, and with a specific interest in community-engaged research to promote health equity. Before joining the Duke team, Ms. Chen worked in Washington, DC on USAID-funded global health programs focused on nutrition and immunization in sub-Saharan Africa.
Ms. Chen received her Master of Public Health in Health Behavior from UNC Chapel Hill, and her Bachelor's in Health and Wellness Promotion from UNC Asheville.