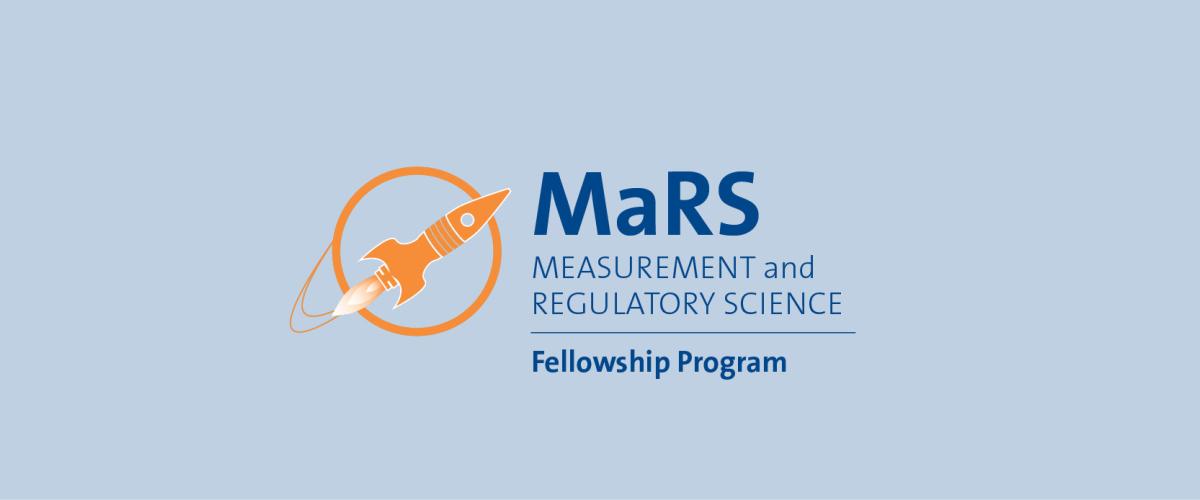 Why Do We Need Health Measurement Researchers?
Incorporating the patient voice in health research is critical to healthcare advancements. But, to do this effectively, industry and government need skilled researchers who:
Can understand the technical and regulatory aspects of clinical outcomes assessments (COA) and patient-centered research

Can evaluate health interventions based on the patient's values

Can answer real-world questions reflective of industry needs
The MaRS Postdoctoral Fellowship Fills the Gap
The two-year Measurement and Regulatory Science (MaRS) Fellowship is the only program in the United States where you get on-the-job training while building and strengthening your research skillset in COA, stated-preference research, and patient-centered research.
Engage in

coursework

and self-directed research projects

, and are exposed to real-world regulatory issues related to patient-centered research

T

rai

n one-on-one

with expert

Duke faculty

who've developed measurement tools that are being used globally

Get real-world experience

through mentor-guided industry research

Develop research skills

that are disease- and setting- agnostic and can answer regulatory questions

Build a professional network

from our

industry partners and

Duke's world-renowned faculty
"There has been a major shift over the past decade toward patient-centered research. Our fellowship program provides training on the methods for capturing and including the patients' voices in the evaluation of safety and efficacy of interventions under study."

 —Bryce Reeve, PhD, Dir. Center for Health Measurement
MaRS Fellowship Core Skillset
Designing, selecting or evaluating clinical outcomes assessments (COAs)

Best practices for survey design
Measurement theory and models
Qualitative methods for concept elicitation
Qualitative methods for cognitive testing
Quantitative methods for evaluating psychometric properties of COAs
 

Integrating COAs in clinical trials

Endpoint positioning of COAs
Analytic considerations for COA endpoints
 

Survey methods for valuing outcomes and assessing preferences

Random-utility theory and models
Economic models for choice under uncertainty
The use of preference data for patient-centric benefit-risk analysis
 

Patient-focused drug and device development

Engagement of stakeholders throughout development programs

Best practices for patient engagement

Conceptual models relevant to a development program (e.g., of disease, endpoint model, context of use)
"We recognize that each fellow comes to the program with unique experience and training. Rather than requiring a standard curriculum, we customize the coursework and mentoring to meet each individual's goals." 

— Kevin Weinfurt, PhD, Co-Dir. Center for Health Measurement
Be Job-Ready
With an 80/20 split between coursework/COA research experience and on-the-job training, the MaRS Postdoctoral Fellowship is your launchpad to a position in industry or a regulatory agency.
Our Approach
Recommended as an 80/20 program, MaRS will provide early-career investigators training and experience with clinical outcomes assessments and patient-centered research opportunities to prepare them for their next career in industry or with regulatory agencies. See below for information regarding each year of the program. 

YEAR I
YEAR II

Location: The Center for Health Measurement within the Department of Population Health Sciences at Duke University School of Medicine in Durham, N.C. 
Focus: Strengthening skills via didactic training and participation in ongoing studies involving COAs

During this time, fellows will attend graduate-level courses offered through: 

Duke's Clinical Research Training Program
The Department of Population Health Science's graduate program
Ad hoc courses offered throughout Duke
Independent studies with program faculty

Location: Industry 
Focus: Real-world, experiential patient-centered research

Fellows will also conduct a mentored project that is both related to patient-centered research and can contribute to regulatory decision-making and policy-making. 

 

 

 

 

 
Partners

The Duke MaRS Fellowship Program is excited to collaborate with industry partners Takeda, Lilly, and GSK. If you are interested in sponsoring a MaRS Fellow, please contact Molly McFatrich.
Eligibility
Applicants should have a doctoral degree in public health, psychometrics, education measurement, biostatistics, medical sociology/anthropology, nursing, medicine, or related fields. Candidates would also need to move to the Durham, N.C. area for the first year of the program. 
This is a fully-funded position with benefits and cost of living raises.
Important Dates
Applications are now open. Apply at: https://careers.duke.edu/job-invite/236467/
Applications are due December 5, 2023

Duke faculty will review applications in late December/early January

Candidates will be invited to interview with Duke faculty and industry sponsors in January 2024

Selected candidates will receive offers mid-February/Early March 2024

Start date for the fellowship is July 1, 2024
Contact Molly McFatrich for more information.
Meet Our MaRS Fellows
The MaRs postdoc training program has been great for helping me translate my research skills gained in academia to a career in industry.  The first year of the program helped me get up to speed on how research around clinical outcome assessments is conducted.  In the second year, I've been able to apply those new skills to research at a pharmaceutical company.  After this program, I feel like I will be able to confidently begin a career in industry studying clinical outcome assessments

–Cara Arizmendi, PhD, Former MaRS Postdoctoral Fellow