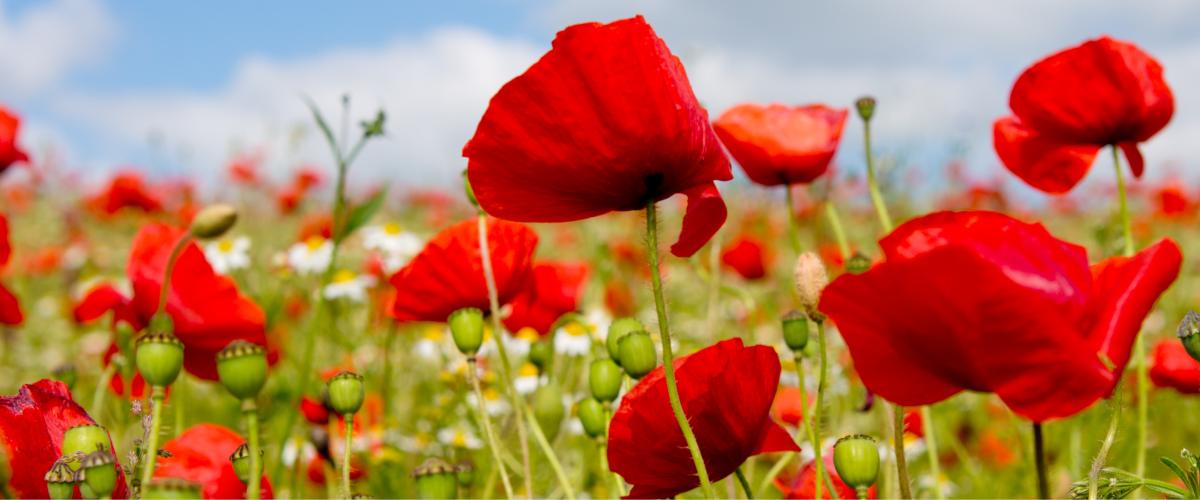 GOAL: Save Lives and Reduce Harms
Focus Area
Descriptive Title
Project Lead
Data Surveillance
DataMart: Opioid Surveillance and Linkages at Duke Health
Stephanie Poley, PhD
 
Dental Prescribing Medicaid Analysis
Aaron McKethan, PhD
 
Cancer Survivors & Opioids
Devon Check, PhD
 
Linking Homelessness Data to Death Data for Overdose Research, Surveillance, and Action in North Carolina
Mike Dolan Fliss, PhD, MPS, MSW
Health System Quality
Safer Prescribing Nudge
Charlene Wong, MD
 
OmniCell Diversion
Victoria Christian, BA
 
Project COMET: Opioid Use Disorder Consult Line
Dana Clifton, MD
 
Transitions for Patients Experiencing Homelessness
Donna J. Biederman, DrPH, RN
 
Opioid Prescribing Process and Quality Improvement Project (OPPIP)
Lisa Carnago, FNP-C
 
Acupuncture in the Emergency Department
Stephanie Eucker, MD, PhD
 
Low-Barrier Medication for Opioid Use Disorder at Lincoln Community Health Center
Jamie Carter, MD, MPH
 
Integrated Pain Management Policy
Trevor Lentz, PT, PhD, MPH
 
COVID-19 and the Opioid Epidemic: Health System Perspectives
Sudha Raman, PhD
 
Associations Between Opioid-Related Issues and Alcohol Screening/Intervention in Veterans
Daniel Blalock, PhD, MA
 
Understanding and Addressing Opioid and Benzodiazepine Co-prescribing among Older Adults with Cancer
Devon Check, PhD
 
Implementation Strategies for Integrating Treatment for Opioid Use Disorder in HIV Care
Brandon Knettel, PhD
Public Health
Law Enforcement Assisted Diversion (LEAD) Program Evaluation

Allison R. Gilbert

, PhD, MPH
 
Evaluation of Naloxone Distribution from Jails
Lauren Brinkley-Rubenstein, PhD
 
Evaluation of Medication-Assisted Treatment in Durham Jail
Lauren Brinkley-Rubenstein, PhD
 
Evaluation of Local Health Department Overdose Prevention Strategies
Nidhi Sachdeva, MPH
 
Providing a Resource: Telemedicine at Needle Exchanges to Reach Under-served Populations (PARTNER UP)
Mehri McKellar, MD
 
Helping Assess Rural MOUD: Novel Office-based Treatment (HARM NOT)
Theresa Coles, PhD
 
Faith-Based Responses to Reduce the Harms of Opioids
Brett McCarty, ThD
 
Developing Data Infrastructure for Syringe Services Programs
Andrea Des Marais, MPH
 
Workforce Development for Syringe Services Program Leaders
Nidhi Sachdeva, MPH
 
Telehealth Treatment and Mental Health Support for People who use Opioids (TeMPO)
Brandon Knettel, PhD
 
Justice Technical Assistance Team for Programs Working to Support Justice-Involved Individuals with Substance Use Disorder
Nidhi Sachdeva, MPH
Data Surveillance
DataMart: Opioid Surveillance and Linkages at Duke Health
Understanding the current state of opioid use and prescribing behavior within Duke's Health System is fundamental to designing appropriate interventions. Built on electronic health records, Duke's data warehouse contains rich information about opioid prescriptions, opioid-related encounters and events, the context surrounding opioid use, and patient outcomes. Through this project, clinical data is curated and organized into meaningful and informative reports, models, and facts to construct a useful data model that answers questions regarding opioid management at Duke. These data are used to support several projects within the Duke Opioid Collaboratory. 
Dental Prescribing Medicaid Analysis
Previous research has highlighted the role dentists play in opioid prescribing, however, little is known about how this impacts NC Medicaid enrollees. Using information derived from prescription and dental claims data, we describe the dispensing of opioids associated with dental procedures—statewide and by dentist. This project is in collaboration with NC Medicaid, Division of Health Benefits at the NC Department of Health and Human Services.
---
Cancer Survivors & Opioids
Opioids are the mainstay of pain management during active cancer treatment. However, the extent to which cancer survivors continue to use opioids beyond active treatment is not well understood. Using unique data from the NC Cancer Registry linked with Medicare, Medicaid, and private insurance claims, we are quantifying and identifying:
Predictors of long-term opioid use in the 5 years following diagnosis with stage I-III cancer
Predictors of potentially high-risk co-prescribing of opioids with other drugs (e.g., benzodiazepines) after stage I-III cancer diagnosis
In addition, we are conducting interviews with cancer survivors and providers related to their experiences with and perspectives on long-term opioid therapy for chronic pain after cancer treatment. With the growing population of cancer survivors with chronic pain, efforts to improve the safety and effectiveness of pain management will become increasingly important. This project is in  collaboration with the Cancer Information & Population Health Resource at the University of North Carolina's Lineberger Comprehensive Cancer Center.
Check DK, Bagett CD, Kim K, Roberts AW, Roberts MC, Robinson T, Oeffinger KC, Dinan MA. Predictors of Chronic Opioid Use: A Population-level Analysis of North Carolina Cancer Survivors Using Multi-Payer Claims. J Natl Cancer Inst, 2021 Apr 20;djab082. PMID: 33881543
---
Linking Homelessness Data to Death Data for Overdose Research, Surveillance, and Action in North Carolina
Mike Dolan Fliss, PhD, MPS, MSW
Housing is fundamental to health, and people experiencing homelessness have been shown to have increased risk of all-cause and overdose-specific mortality. This project pilots record-linkage between homelessness and health data in NC by:
Joining homelessness data systems to build a statewide homelessness data set
Joining homelessness data to death data
By piloting these linkages, we will establish feasibility and requirements for ongoing data linkage to death records and other key state datasets, enabling a stronger research to action framework and improved public health surveillance for overdose (and health in general) among people experiencing homelessness in NC.
---
Health System Quality
Safer Prescribing Nudge
The Safer Prescribing Nudge project uses behavioral economics to design informational and social incentives to reduce variation in opioid prescribing practices. A comparison report of peer physician's prescribing behavior can provide a strong incentive to adhere to social norms. We are developing standardized reporting tools that provide social comparisons and feedback to physicians regarding their opioid prescribing practices at Duke Health clinics.
---
OmniCell Diversion
Drug diversion is the transfer of a legally prescribed controlled substance from the person it was intended for to another person for illicit use. To prevent drug diversion within the Duke University Health System, we are developing a surveillance system for inpatient services, establishing an effective model to identify cases of healthcare provider diversion, and in turn improving patient, provider, and community safety.
---
Project COMET: Opioid Use Disorder Consult Line
Project COMET (Caring for Patients with Opioid Misuse through Evidence-Based Treatment) improves the quality of care for hospitalized patients with opioid use disorder by focusing on the initiation or continuation of medication for opioid use disorder (MOUD) and providing a safer and smoother transition to the community following discharge. We created a consult service line staffed by physicians and a social worker. The team sees inpatient consults for patients who may have opioid use disorder. The provider initiates MOUD (e.g., Suboxone or methadone) when appropriate. A social worker helps transition patients to community organizations for continued care. We are evaluating program implementation during the first six months and building robust data management structures for ongoing quality improvement.
Clifton D, Ivey N, Poley S, O'Regan A, Raman SR, Frascino N, Hamilton S, Setji N. Implementation of a comprehensive hospitalist-led initiative to improve care for patients with opioid use disorder. J Hosp Med. 2022 May10. PMID: 35535562.
---
Transitions for Patients Experiencing Homelessness
Donna J. Biederman, DrPH, MN, RN, CPH, FAAN
Durham Homeless Care Transitions (DHCT) supports homeless patients transitioning from Duke University Health System hospitals back to the community. DHCT provides case management and connections to housing for their clients. Many DHCT referrals and enrollees are on the opioid use disorder spectrum. We are using program and medical record data to evaluate DHCT, characterizing the patient population and better understanding how the program works and impacts health, health care utilization, and self-efficacy.
Biederman DJ, Sloane R, Gamble J, Sverchek C, Daaleman TP. Program Outcomes and Health Care Utilization of People Experiencing Homelessness and Substance Use Disorder after Transitional Care Program Engagement. JHCPU. 2022.
Nohria R, Biederman DJ, Sloan R, Thibault A. Use of health care utilization as a metric of intervention success may perpetuate racial disparities: An outcome evaluation of a homeless transitional care program. Public Health Nursing. 2022. 
Smith CM, Feigal J, Sloane R, Biederman DJ. Differences in Clinical Outcomes of Adults Referred to a Homeless Transitional Care Program Based on Multimorbid Health Profiles: A Latent Class Analysis. Front Psychiatry. 2021.
---
Opioid Prescribing Process and Quality Improvements Project (OPPIP)
North Carolina enacted the Strengthen Opioid Misuse Prevention (STOP) Act, which addresses the opioid epidemic by enforcing safer opioid prescribing practices. Adhering to this law requires rapid clinic transformation and system changes, through focused education and local shifts in practice. Our team assesses, educates, and revamps the approach taken by providers and clinics to become compliant. We work with Duke-based clinics on quality improvements for patient safety and decreasing high-risk opioid prescriptions to reduce harm.
---
Acupuncture in the Emergency Department
This project pilots an acupuncture program in the Emergency Department (ED) as an alternative strategy for pain management. We are conducting a pragmatic randomized controlled trial (RCT) that evaluates the feasibility and acceptability of two types of acupuncture as adjuncts to usual care for ED patients with acute musculoskeletal pain. Participants are randomized to auricular (ear) acupuncture, peripheral acupuncture, or the control group receiving no acupuncture. Subjects assigned to an acupuncture group receive their first treatment in the ED as well as four weeks of twice-weekly follow-up treatments in an outpatient clinic. The overall goal is to reduce opioid use by improving acute pain, anxiety, and disability with non-pharmacologic treatment options at a critical entry point for patients into the healthcare system.
This pilot was initially funded under The Duke Endowment grant and was expanded under an award from the Substance Abuse and Mental Health Services Administration (SAMHSA).
---
Low-Barrier Medication for Opioid Use Disorder at Lincoln Community Health Center
Lincoln Community Health Center (LCHC) is a Federally Qualified Health Center offering patient-centered, comprehensive, and coordinated care primarily serving low-income and uninsured patients. To improve quality of care for patients with opioid use disorder, LCHC is implementing a low-barrier model of medication-assisted treatment (MAT) aimed at increasing treatment initiation rates and care retention. This model establishes new pathways for expedited and same-day treatment initiation by increasing provider availability, and offering group treatment sessions and supportive services including:
Counseling and case management
Naloxone distribution
Hepatitis C treatment
Integrated behavioral health services
Access to full-spectrum primary care
We are evaluating this program to determine whether the low-barrier model expands access to buprenorphine treatment and improves patient outcomes. In addition, the pilot will serve as a model for other clinics to expand access to buprenorphine treatment through community health centers and primary care settings.
Low Barrier Medication for Opioid Use Disorder at Community Health Centers and Primary Care Clinics: Recommendations for Implementation

Carter J, Li Z, Chen H, Greiner M, Bush C, Bhattacharya D, Poley S, Sachdeva N, Crowder JC, Feigal J. Low barrier medication for opioid use disorder at a federally qualified health center: a retrospective cohort study. Addict Sci Clin Pract. 2022 Nov 5;17(1):60. doi: 10.1186/s13722-022-00342-1. PMID: 36335381; PMCID: PMC9636799.
---
Integrated Pain Management Policy
To combat the opioid crisis, policymakers have employed prescription drug monitoring programs and prescribing guidelines. These efforts have resulted in lower prescription rates, but do not address the underlying problem of untreated pain that integrated pain management models (incorporating pharmacologic, psychological/behavioral, physical, and occupational therapies) can effectively address.
The goal of this project is to increase access to evidence-based integrated pain management that improves outcomes while reducing over-reliance on opioids. We are contributing to this effort by better understanding the development and implementation of integrated pain management models and making recommendations for better use.
Exemplary Integrated Pain Management Programs Case Studies:
---
COVID-19 and the Opioid Epidemic: Health System Perspectives
The goal of this project is to better understand the impact of the COVID-19 pandemic on the ongoing opioid epidemic. We are conducting individual semi-structured interviews with providers at Duke Health about the health system's capacity to maintain its response to the opioid epidemic during COVID. We will use this data to inform short-term decisions on how to sustain, adapt, and modify programs for patients most at risk of opioid-related harms.
---
Associations between Opioid-Related Issues and Alcohol Screening/Intervention in Veterans
This project investigates the co-occurrence of self-reported alcohol use and documented brief intervention by clinicians, and assesses opioid-related outcomes including opioid prescriptions, opioid use disorder diagnosis, and opioid-related hospitalizations in Veterans. We are analyzing retrospective data from patients in the Veterans Health Administration to determine whether yearly alcohol use screenings and brief interventions have any association with impactful opioid-related outcomes.
---
Understanding and Addressing Opioid and Benzodiazepine Co-prescribing among Older Adults with Cancer
Opioids continue to be the mainstay of cancer-related pain management, and benzodiazepines are frequently prescribed to help patients manage other common symptoms of cancer and its treatment. When prescribed in combination, opioids and benzodiazepines can have the unintended consequence of compromising patient safety and well-being – particularly for older patients. The aim of this study is the build the knowledge base necessary to (1) reduce avoidable co-prescribing of opioids and benzodiazepines after a cancer diagnosis and (2) prevent harms among those who are exposed to this drug combination after a cancer diagnosis.
The quantitative phase of our study uses SEER-Medicare data to (a) characterize patterns of opioid and benzodiazepine co-prescribing among older adults diagnosed with breast, colorectal, or lung cancer and (b) examine the risks of avoidable harms associated with opioid and benzodiazepine co-prescribing among members of this population. In the qualitative phase of the study, we conduct semi-structured interviews with providers to identify factors that influence their practices with respect to co-prescribing and mitigating associated risks among older adults with cancer.
This project is funded by National Institute on Aging (NIA) 1R21AG072688.
---
Implementation Strategies for Integrating Treatment for Opioid Use Disorder in HIV Care
This project assesses the benefits and potential drawbacks of integrating HIV and opioid use disorder (OUD) care for patients in Mecklenburg County, NC. We are conducting individual interviews with providers involved in HIV and OUD-related care and with individuals accessing OUD or HIV treatment services. By partnering with the Duke School of Nursing and HIV clinics in the region, we are developing a package of recommendations and implementation strategies for HIV clinics interested in models of integrated care.
This project is funded by a microgrant from the Duke Center for AIDS Research (CFAR)
---
Public Health
Law Enforcement Assisted Diversion (LEAD) Program Evaluation
North Carolina law enforcement leaders, in partnership with the North Carolina Harm Reduction Coalition, have implemented Law Enforcement Assisted Diversion (LEAD) programs for individuals who are at high risk of overdose and high risk of cycling in and out of the criminal justice system. LEAD programs connect individuals with opioid and other substance use disorders to treatment and community services as an alternative to arrest. The evaluation of the LEAD programs in North Carolina is identifying challenges and successes and assessing effectiveness in:
Reducing recidivism
Improving health and quality of life for LEAD participants
Reducing criminal justice and public health costs
---
Evaluation of Naloxone Distribution from Jails
Lauren Brinkley-Rubenstein, PhD
In North Carolina, a recent study found that individuals newly released from incarceration are forty times more likely to die from an overdose than the general population. In response, four rural North Carolina counties are developing and implementing overdose prevention and naloxone education programs in county jails. This evaluation identifies best practices and evaluates preliminary results to optimize program implementation and reduce rates of overdose upon community re-entry. This project is conducted in collaboration with the NC Harm Reduction Coalition and NC Division of Public Health's Injury and Violence Prevention Branch.
---
Evaluation of Medication-Assisted Treatment in Durham Jail
Lauren Brinkley-Rubenstein, PhD
The Durham County Detention Center is committed to implementing a medicated-assisted treatment (MAT) program that includes:
Screening all individuals for opioid use disorder
Continuing and initiating patients on MAT while incarcerated
Offering Suboxone and naltrexone as MAT options (with plans to offer methadone at a later stage) as clinically appropriate
Linking individuals to community MAT programs upon release
Evaluation of this program is identifying barriers and facilitators to optimize expansion, and assessing the preliminary program outcomes to determine whether the program will reduce rates of fatal opioid overdose and increase rates of MAT uptake in the community.
Medication for Opioid Use Disorder in a Criminal Legal Setting: Recommendations from a North Carolina case study
---
Evaluation of Local Health Departments Overdose Prevention Strategies
In late 2018, the NC Division of Public Health's Injury and Violence Prevention Branch funded 22 local health departments to develop programs that address the opioid crisis in North Carolina. Programs included:
Developing or expanding syringe services programs 
Connecting justice-involved persons to harm reduction, treatment, and recovery services
Establishing post-overdose response teams led by peers or emergency medical services
We are evaluating these programs at each local health department to provide evidence on barriers and facilitators and identify lessons learned. This evidence will be used to optimize programming and provide support to other counties interested in implementing similar initiatives.
Final Report: Qualitative Study of Local Health Department Programs to Prevent Opioid Overdose in North Carolina
Overdose Prevention Case Studies:
---
Providing a Resource: Telemedicine at Needle Exchanges to Reach Under-served Populations (PARTNER UP)
People who inject drugs (PWID) are at high risk for a range of adverse health outcomes including opioid use disorder and HIV infection. Although medication for opioid use disorder (MOUD) is immensely helpful for addressing opioid dependence and HIV pre-exposure prophylaxis (PrEP) has been found to successfully reduce HIV infection risk, engaging PWID in care is a challenge. Prior experiences with stigma and discrimination in the health care system can lead to distrust and reduced access to care. We are attempting to improve access to care by reaching PWID through trusted syringe services programs, using telemedicine for follow up visits.
In the first phase of this project, we determined if that treatment with MOUD and PrEP through syringe services programs (SSP) was acceptable and feasible when conducted via telemedicine. We also conducted in-depth interviews with participants to evaluate the program. This project was conducted in collaboration with the NC Harm Reduction Coalition and the Center for Prevention Services' Queen City Harm Reduction. 
In the second phase of this project, we are working with North Carolina Survivors Union and Dr. Jennifer Carroll, following similar protocols, with the addition of hepatitis C treatment as an option for eligible participants. Hepatitis C treatment was identified in the first phase as a major need among participants of SSPs.
---
Helping Assess Rural MOUD: Novel Office-Based Treatment (HARM NOT)
Since 2017, Granville-Vance Public Health has addressed opioid use disorder through a novel office-based opioid treatment (OBOT) program that offers medication for opioid use disorder (MOUD) and related health and counseling services. We are evaluating this program using a mixed-methods approach to:
Describe patient outcomes over time in the Granville-Vance OBOT program
Describe patients' goals for the OBOT program and how they envision and describe the program's success in relation to their lives 
Identify and describe the challenges and successes in the program's integration from both a patient and clinician/clinic staff perspective
Provide guidance for other rural counties to expand access to MOUD in a patient-centered way
Provide initial insight on patient-centric metrics that could be used to evaluate the success of MOUD programs from the patient perspective
Practical Guidance for Implementation of Office-based Opioid Treatment through Primary Care at Local Health Departments
---
Faith-Based Responses to Reduce the Harms of Opioids
This project aims to increase the capacity of faith communities to effectively support individuals with opioid use disorder. We are conducting a needs assessment of Christian faith communities across NC to inform modification and planned dissemination of practical resources developed by the Duke Divinity School's Theology, Medicine, and Culture (TMC) Initiative. These resources will provide tailored guidance for faith communities to better understand and address the needs of persons with opioid use disorder in their communities.
---
Developing Data Infrastructure for Syringe Services Programs
Syringe services programs (SSPs) are an evidence-based intervention shown to reduce the potential harms of drug use and to serve the broader needs of people who use drugs. We are working collaboratively with SSPs in NC to develop the infrastructure to streamline data tracking systems and processes to improve services, reduce administrative burden, and improve organizational reporting. We are designing these systems in consultation with Olive Branch Ministry, Guilford County Solution to the Opioid Problem (GC STOP), NC Harm Reduction Coalition, the NC Division of Public Health Injury and Violence Prevention Branch, and the NC Safer Syringe Initiative.
---
Workforce Development for Syringe Services Program Leaders
The objective of this project is to increase workforce capacity to improve, expand, and sustain syringe service programs. To this end, we are:
Conducting a leadership development and training needs assessment
Providing and evaluating a customized nonprofit management training for syringe services program leaders
We are developing the training in collaboration with the national Harm Reduction Coalition, the NC Division of Public Health's Injury and Violence Prevention Branch, and the NC Safer Syringe Initiative.
---
Telehealth Treatment and Mental Health Support for People who use Opioids (TeMPO)
The TeMPO project explores currently available services and gaps in care for individuals with opioid use disorder (OUD) in rural North Carolina. We are partnering with the Duke School of Nursing and Granville Vance Public Health to conduct listening sessions and individual interviews with individuals with lived experience with OUD and local providers involved in care for individuals with OUD. Findings will be used to inform potential interventions that bolster available services, especially involving mental health.
This project is funded by a grant from the Duke School of Nursing Center for Nursing Research Pilot Program.
---
Justice Technical Assistance Team for Programs Working to Support Justice-Involved Individuals with Substance Use Disorder
Evan Ashkin, MD
Nidhi Sachdeva, MPH
The Duke Opioid Collaboratory (DOC), UNC Formerly Incarcerated Transitions (FIT) Program, and NC Harm Reduction Coalition (NCHRC) are the three technical assistance (TA) providers that make up the Justice TA Team. Together we provide support to grantees across North Carolina who have received funding from the NC DHHS Division of Mental Health/Developmental Disabilities/Substance Abuse Services under two mechanisms to address the needs of people with substance use disorder who are involved with the legal system. Grantees represent many sectors including local health departments, law enforcement, treatment providers, supportive housing, and other community organizations. As a TA team, we hold monthly webinars, provide tailored grantee support, produce training materials, and facilitate virtual community spaces for grantees to learn from each other. The DOC specifically provides TA around evaluation – both to build the capacity of grantees to develop their own program evaluations and to assess the effectiveness of the TA provided to the grantees by the team.
We support grantees under the two funding mechanisms in their implementation and evaluation of the following programs:
Supporting Justice-Involved Individuals with SUD during COVID
Pre-arrest and/or pre-trial diversion programs
Comprehensive re-entry planning and navigation
NC Comprehensive Opioid Abuse Site-Based Program: Justice System
Pre-arrest and/or pre-trial diversion programs
Jail-based overdose prevention education and naloxone distribution upon release programs
Comprehensive jail-based medication-assisted treatment (MAT) programs